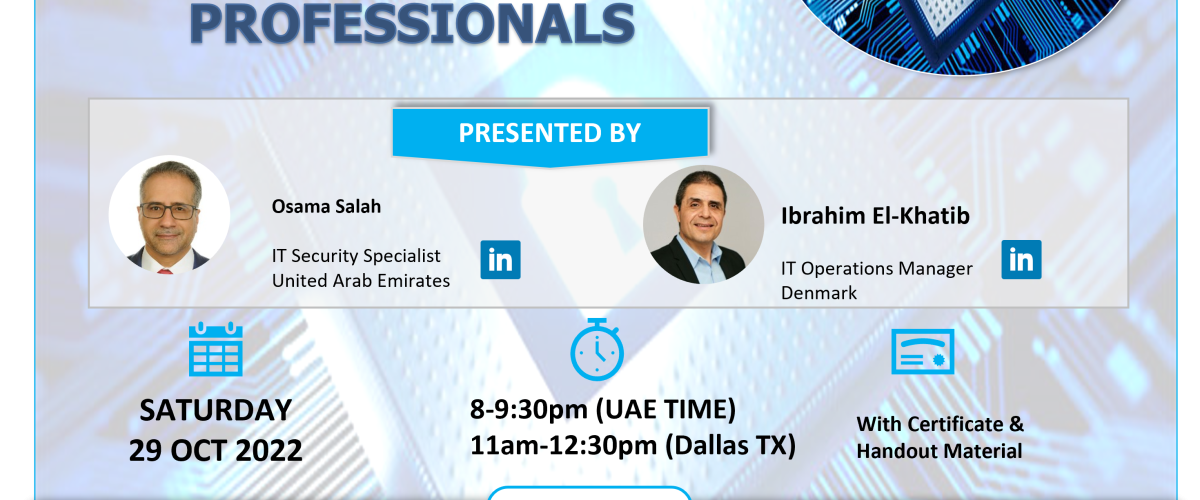 CYBERSECURITY AWARENESS FOR ADMINISTRATIVE PROFESSIONALS
Cybersecurity awareness has become more demanding and critical knowledge for Administrative Professionals. Join our free webinar by industry experts Osama Salah and Ibrahim Al Khatib on Sat Oct 29, 2022, 11am Dallas TX, 8pm UAE.
Training Agenda:
•Acceptable User Policy
•Clean Desk & Clear Screen Policy
•Internet Access
•Passwords
•Backup Data
•Secure Communication
•Data Classification
Certificate of attendance will be provided to attendees. 
To register click here or send an email to contact@adminexcel.net.